Co-Host Agreement Template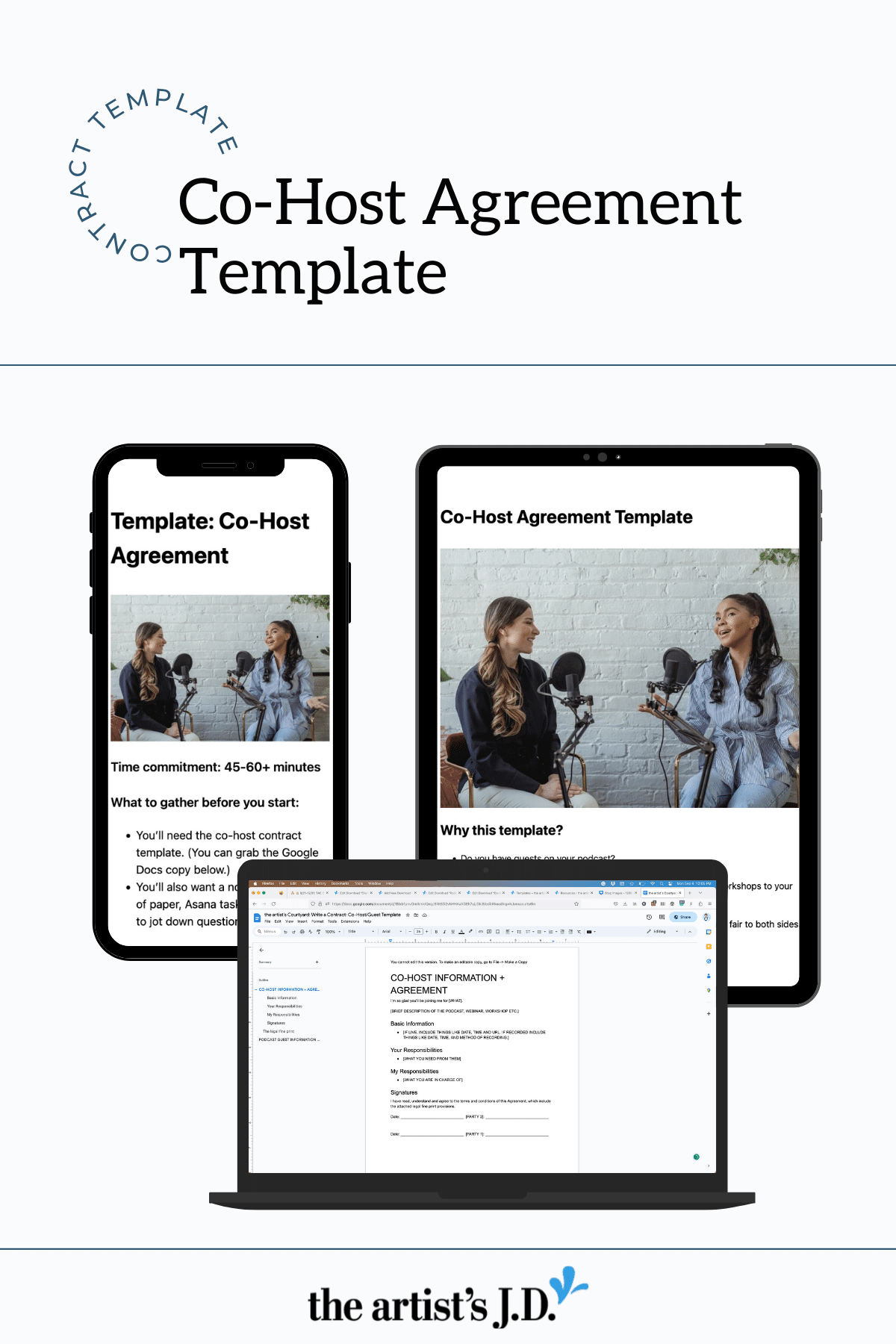 Bringing on a guest speaker for a workshop or your podcast?
Then let's create a simple document that will reduce the back and forth and set some ground rules about how both you and your guest will act.
This template will help you create easier relationships with potential guests, by giving them a contract that's easy to read and light on the legal jargon.
Because for you and your clients to get on the same page, you literally need to get on the same page. And that's exactly what this contract will do.
Can't I just hack together my contract from free templates?
Maybe you've tried to create a contract before. Maybe you've downloaded a bunch of free templates, and cut and pasted them together. Maybe your friend shared her contract that was written by a lawyer.
But you likely wonder,
When push comes to shove, will this really protect my business?
What happens if my client doesn't pay?
My process is a little different, does this contract cover that?
This lawyer-drafted template will give you everything you need to create a custom contract that protects you based on your exact process and working style. You'll go from not knowing what to include to confidently handing it over to your clients. (And the contract skips all that unnecessary legal jargon, so it's easy for you and your clients to understand!)
And if you get stuck, you'll have access to our 24/7 online community to help you out!
Who is this template for?
Are you a membership community owner that brings on guest speakers?
Do you host a workshop series where guests participate?
Do you host an interview-style podcast?
Then this template is for you! It's a detailed ~2-page agreement that's fair to both you and your guest. And it makes sure that you get what you need from them and enjoy working together
It also includes an example of how I'd customize it.
What do I have for you?
Instant access to an ~2-page Google Doc template agreement that you can save to your own Google Drive or download to edit.
Instant access within the Google Doc to an example of how the template agreement might be customized.
Instant access to an ~14-minute closed-captioned video walking you through the agreement and explaining what it says and how to customize it.
Instant access to the written transcript of the video as a Google Doc for those who prefer to read.
And as a bonus, you'll also get access to our Write a Contract course so you can feel even more confident about your contract.
Why should you buy from me?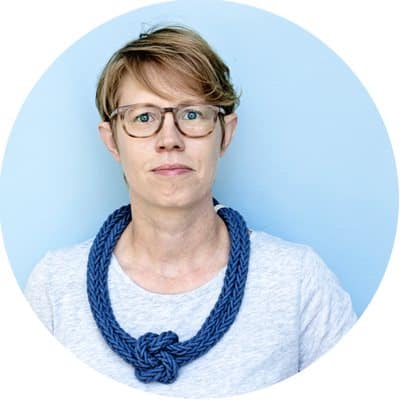 Everyone's brain works differently. Some people learn by reading, others learn by listening, and others learn by doing.
This is why when you buy from me, you aren't just getting a contract template.
You are getting:
a set of resources designed to help you, in whatever way you work best
a 24/7 place to leave questions when you are stuck, so I can help you get unstuck
access to a licensed attorney that actually *gets* how a creative business operates
a community to help support you as you navigate getting your legal ducks in a row