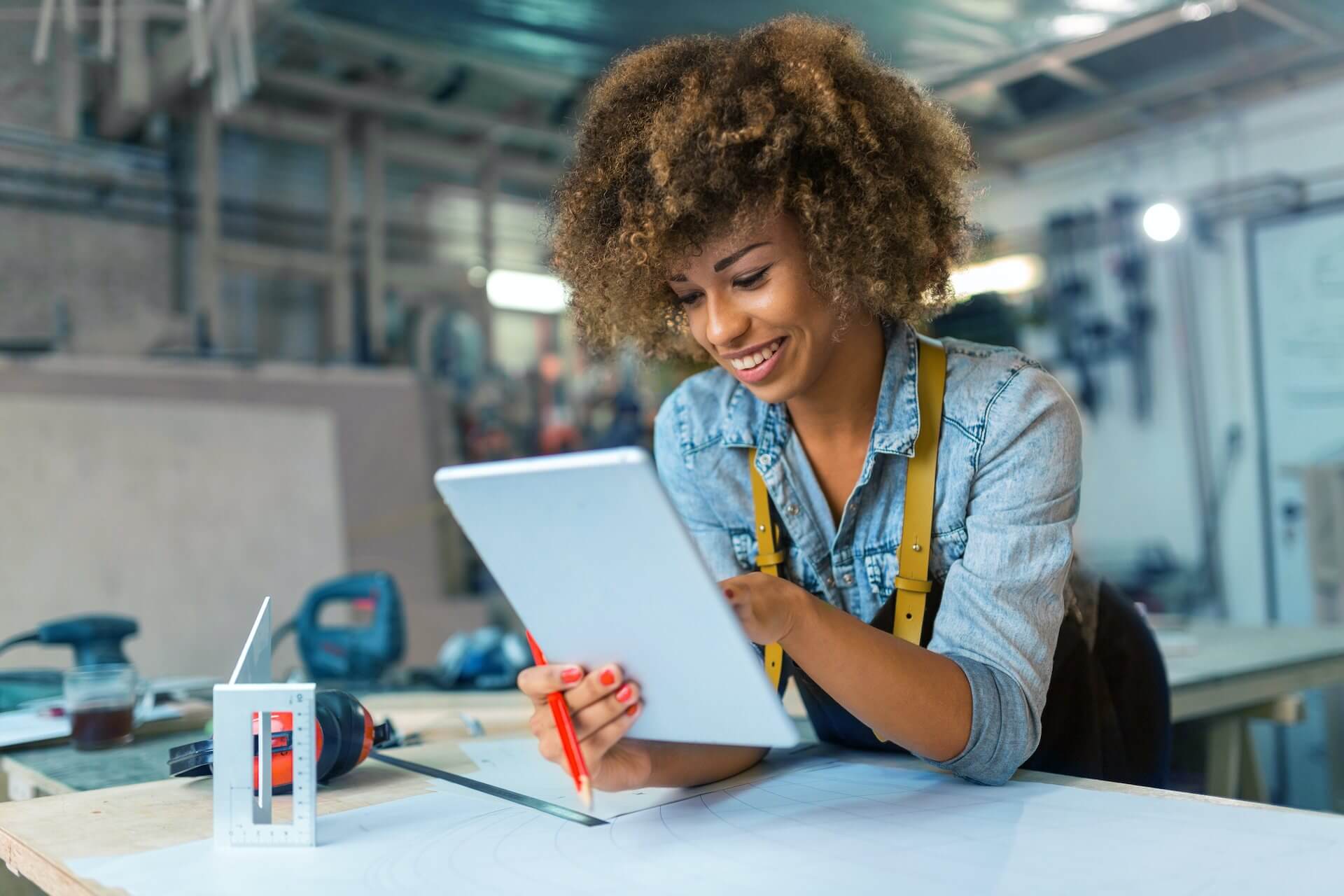 Protecting your ass(ets) without legal confusion
books, courses, templates, and community for artists, makers, and creatives on all things legal
---
TWO WAYS TO SECURE YOUR LEGAL FOUNDATION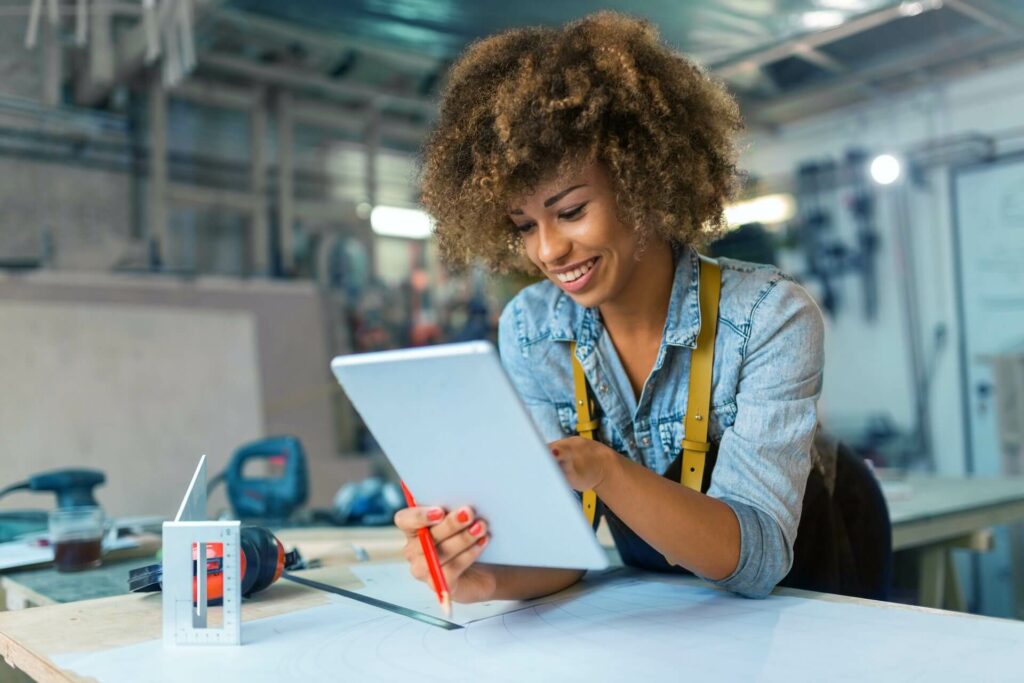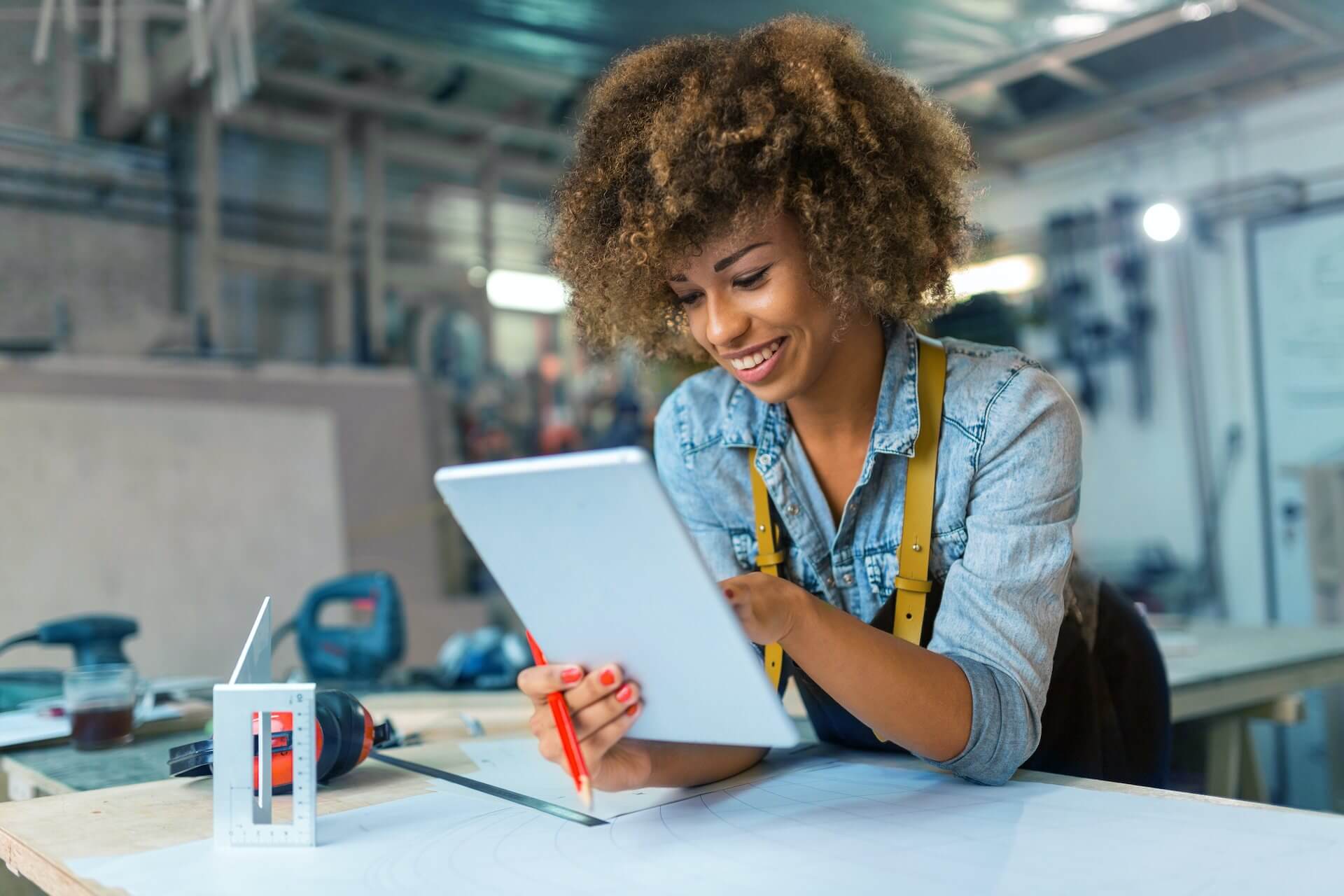 The most comprehensive way
Get instant access to courses, templates, and community on all things legal for $45/month.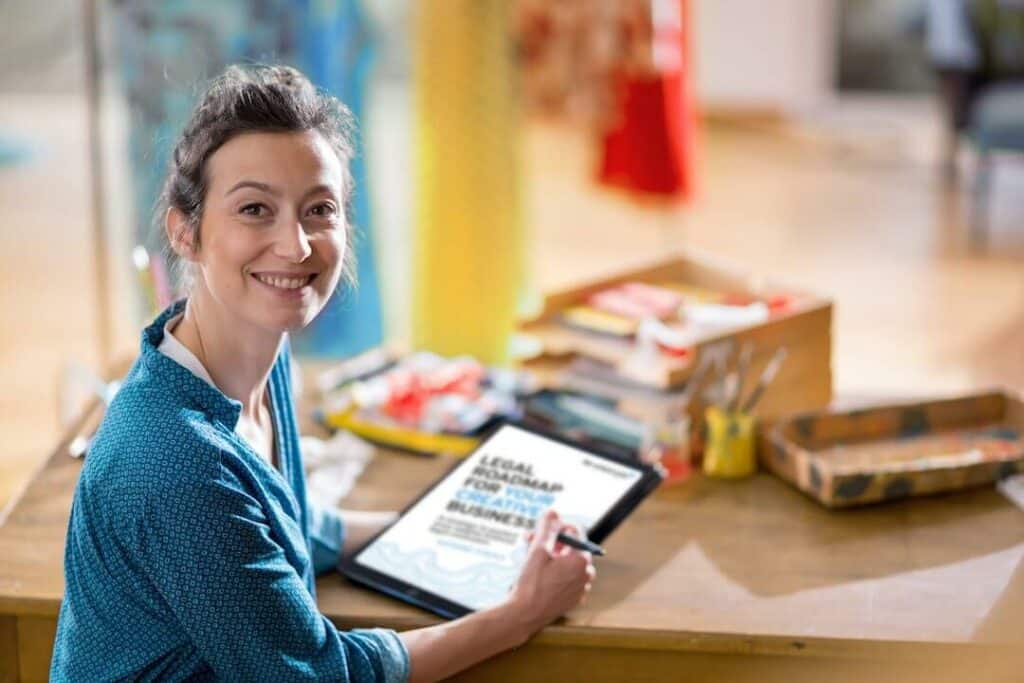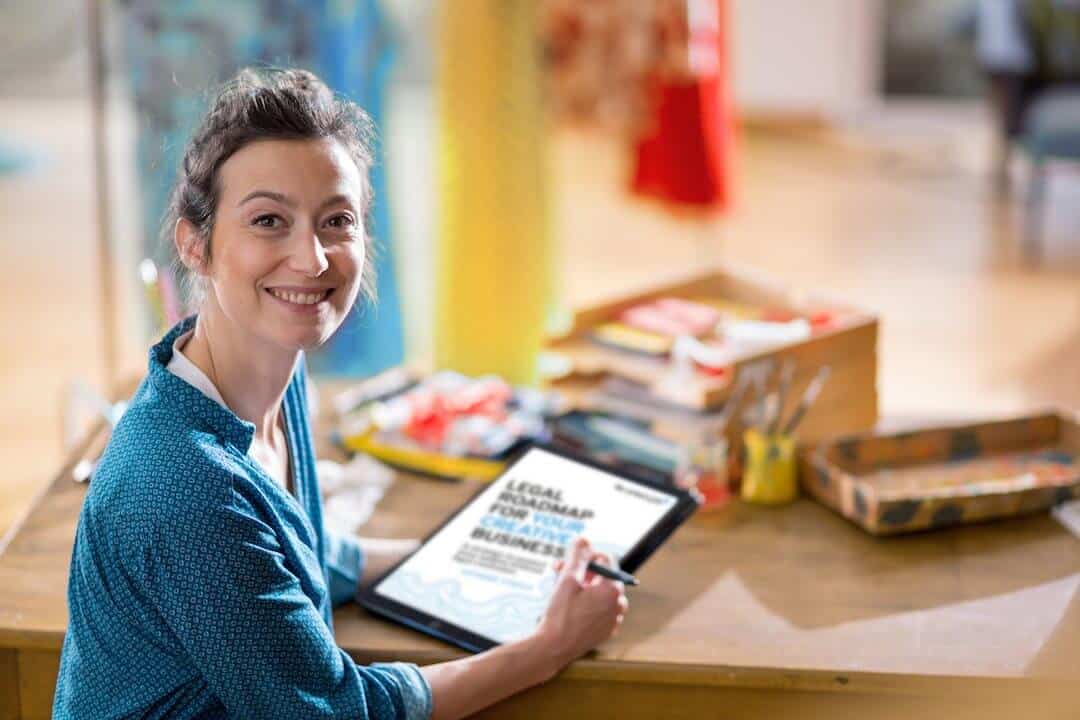 The easiest way
Get a straightforward strategy to get your legal ducks in a row for $20.
---
Join the artist's Courtyard
When looking at a legal document, do you…
read about a paragraph before your eyes glaze over
ask a question on social media only to end up even more confused by the conflicting information and opinions
feel worried that you don't know what questions to ask in order to protect yourself and your work
have a sinking feeling that it's not in your best interest to sign the document but can't properly communicate why
feel frustrated when you're handed a one-sided contract, but wonder if it's the best deal you can get
all of the above, perhaps?
Confusing legal jargon has a tendency to scare even the best of us.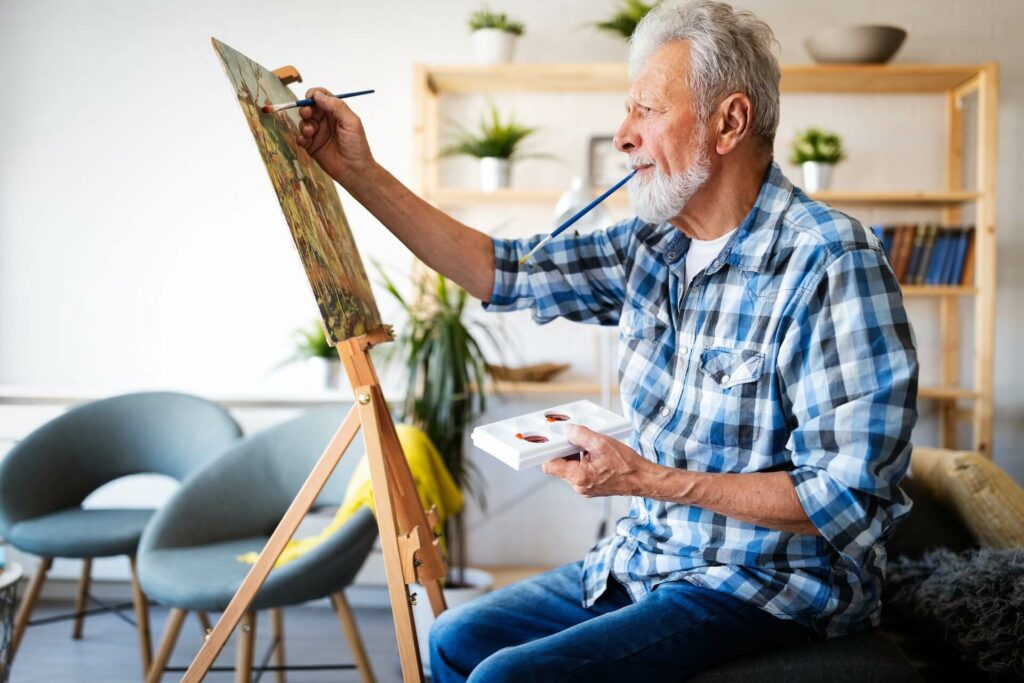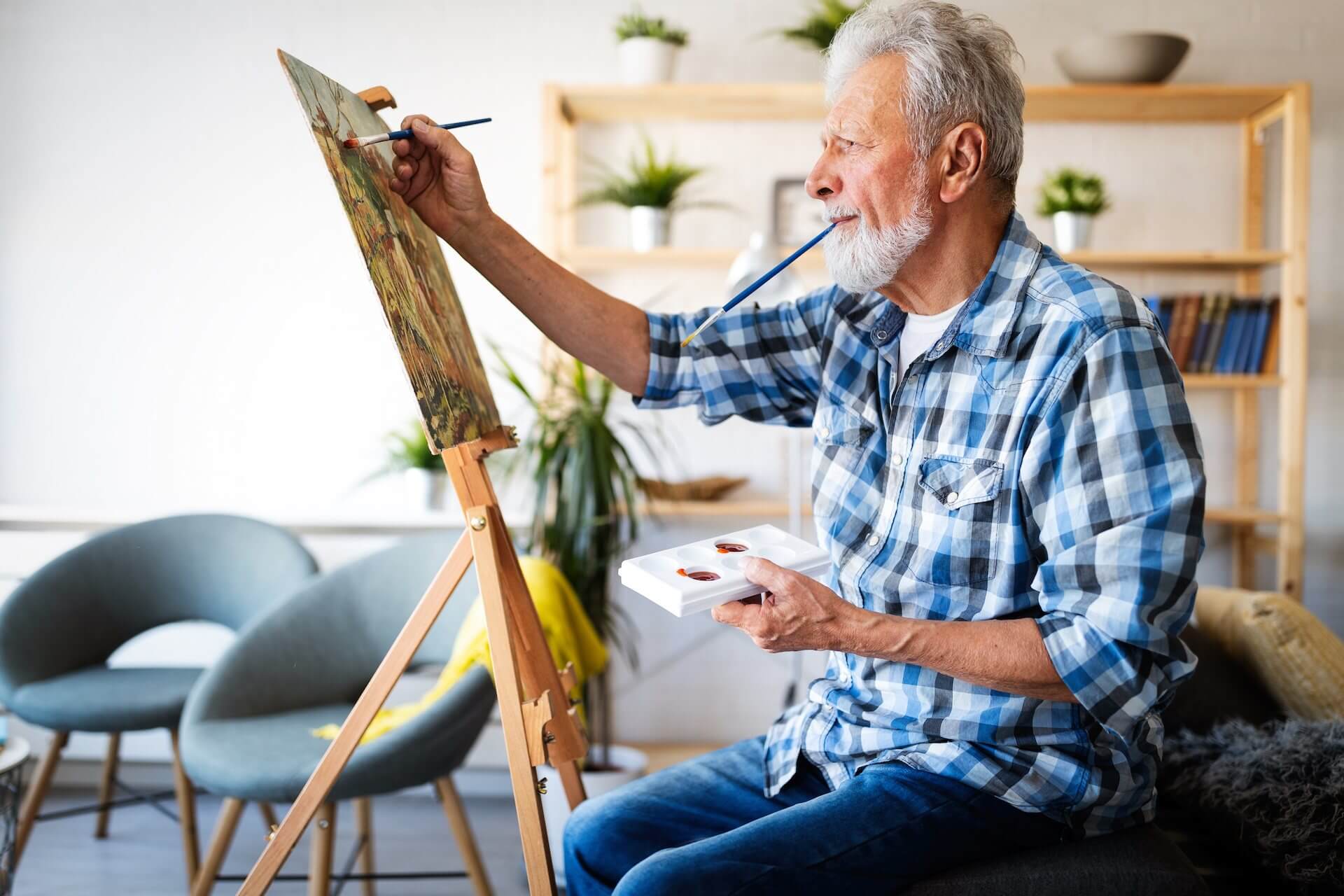 What if you could…
Freely share your art and creative work with the world knowing it's fully protected.
Confidently sign a contract knowing it's in your best interest today and tomorrow.
Rest easy knowing you have access to an experienced legal expert who can guide you.
Seize dream opportunities, without scrambling to get your legal ducks in a row.
Real creatives, real action
Overwhelmed is an understatement about how I felt about the legal side of my business. But since joining the artist's Courtyard, I'm feeling excited that it's all manageable. The input of this friendly community and the guidance, confidence, and knowledge of Kiffanie keeps me coming back.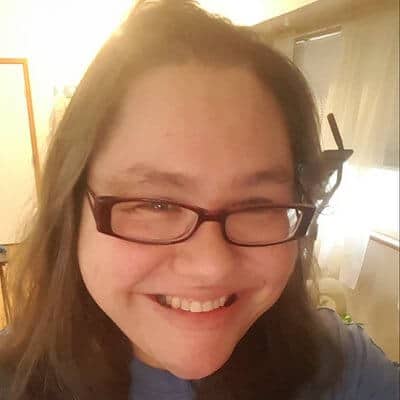 Holly Shively
Artist
I was a little intimidated when I looked at the Register Your Copyright course in the artist's Courtyard. But by the end, it was an awesome and empowering experience. Kiffanie's lessons are really well-executed baby steps that made everything seem doable.  She even shares invaluable information like, "don't fill in anything here or it will cost you." I now have the knowledge and the confidence to complete this essential step to being a professional artist!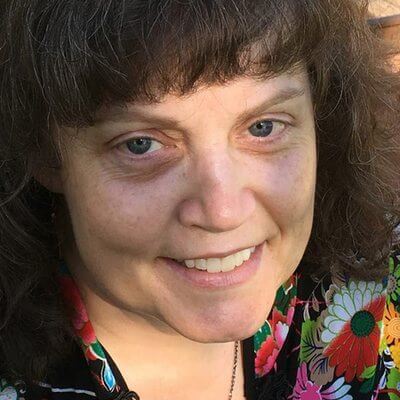 KC Lancaster
Artist
Having a clear, well-laid out contract has actually gained business for me. The first time I used my revised contract was for a basic social media marketing contract. My client was so impressed she added three additional services (including re-doing her website). Two thumbs up for the artist's Courtyard course that helped me create it!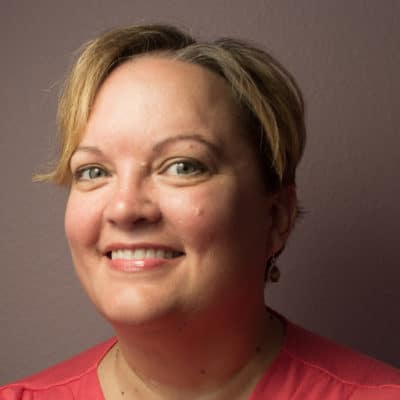 Elizabeth Hahn
Web Designer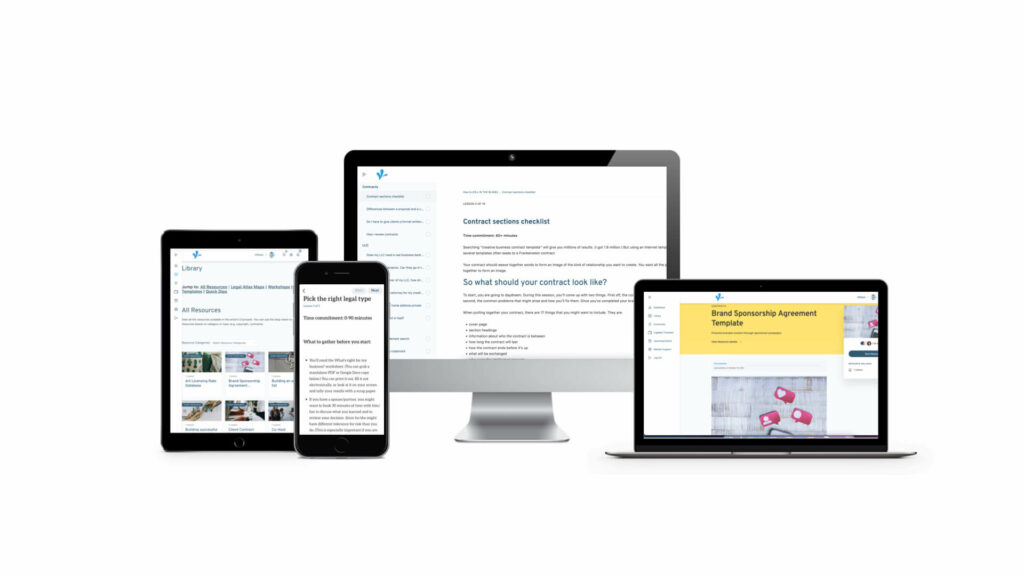 Tools for adding ease to the legalese
The heart of the artist's Courtyard is our Legal Library.
The Legal Library is like having a legal guide at your fingertips. It gives you the tools and resources you need to understand, and more importantly, take action on legal aspects of your business.
Inside you'll find:
in-depth courses on things like registering copyrights or creating an LLC
deep-dive workshops on topics like dealing with copycats or hiring team members
contract templates including a client contract, consignment agreement, and licensing agreement
quick dip resources on topics like trademark, copyrighting patterns, and keeping your address private.
The Legal Library is your creative business' go-to legal toolbox for building a legally protected business—and it's only available to members of the artist's Courtyard.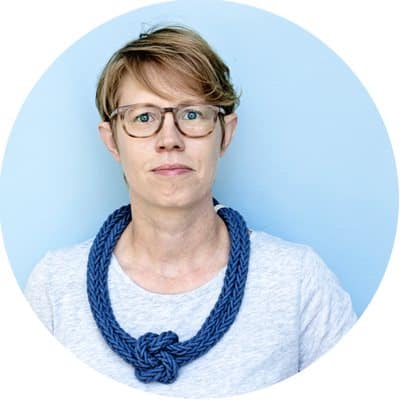 Hi! I'm Kiff, your friendly legal eagle!
And I firmly believe that you can protect your ass(ets) without legal confusion.
For the past eleven years, I've been helping creatives add ease to the legalese. Both here at the artist's J.D. and 1:1 with my law firm clients (since I'm also an active California licensed attorney).
When I'm not geeking out on how to make the law easier to understand, you can find me and my pup Ozzy puttering around the western United States in our travel trailer. Where I spend lots of time sitting on our "porch", hiking, mountain biking, birdwatching, knitting, working on my National Park cross stitch collection, or badly singing while playing the ukulele around the campfire.
We'll help you make sense of the legalese by giving you unlimited access to a trusted legal translator and guide who can teach you what you don't know (but need to know) and show you how to solve legal problems before they arise.
Together in the artist's Courtyard membership community, we'll discover the most effective and efficient steps you can take today towards building a satisfying life and business that is legally protected.
Wanna join us?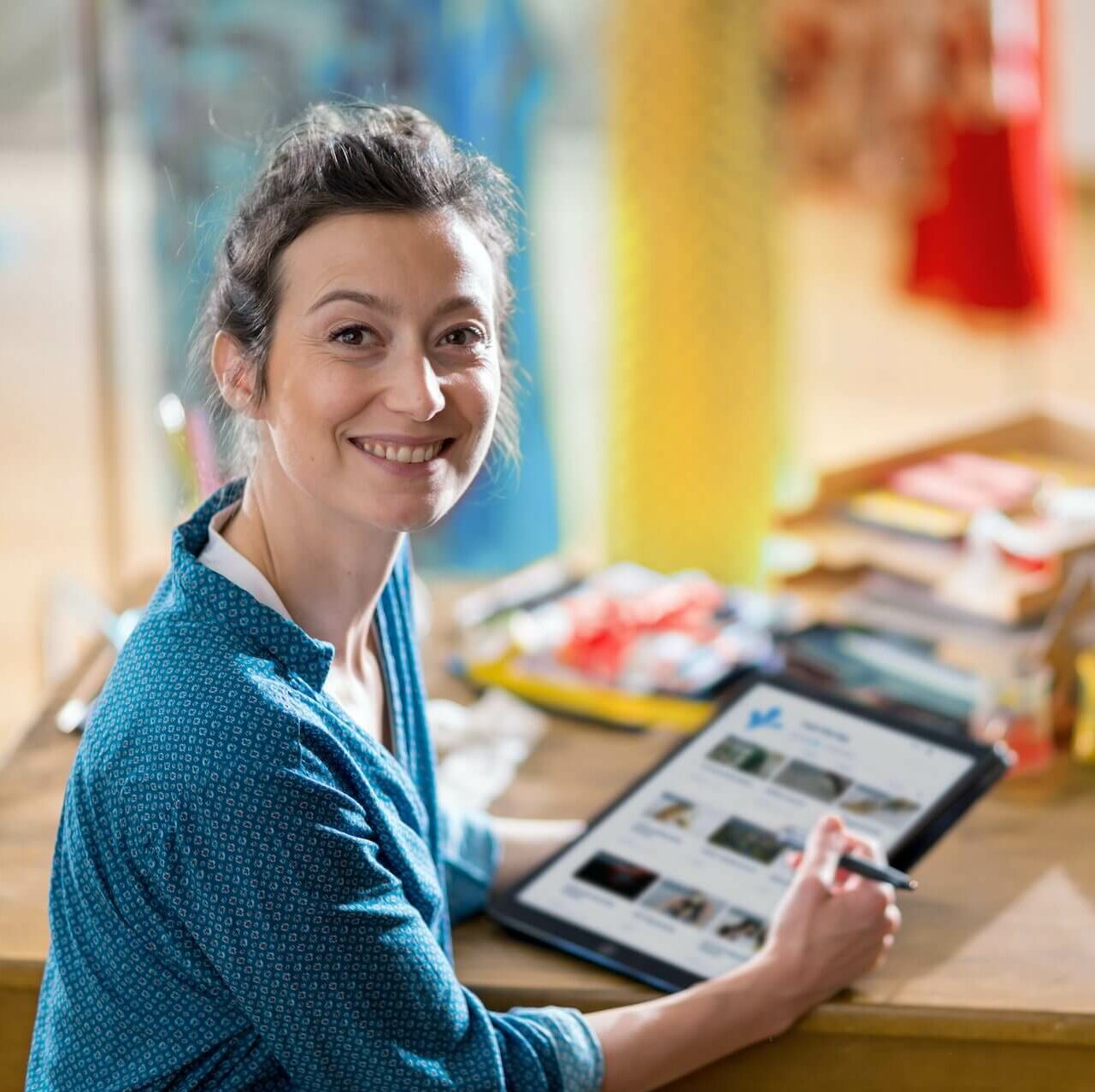 What's included
24/7 access to our private online community
---
Instant access to 15+ courses and workshops
---
Instant access to 5+ contract templates
---
Instant access to our art licensing rate database
---
Instant access to 20+ checklists and quick videos
---
Access to our member perks and discounts
---
Access to Friday accountability check-ins
---
Access to quarterly co-working sessions
---
Access to quarterly Q&A sessions
---
Access to quarterly online workshops
---
Instant access to our legalese translator
Pick the best option for you…
Most Flexible
Monthly
$45
(per month)
BEST VALUE
Yearly
$450
(per year)
30 Day No Questions Asked Refund Policy
Hype and promises abound on the Internet. And if I were in your shoes, I'd be wary too.
Which is why I'm going to put a little skin in the game.
If within the first 30 days, you decide that the artist's Courtyard isn't the right place to help you build a strong foundation, I'll refund your payment.
No hoops to jump through, no worksheets to submit, no screenshots of how you participated. You just need to let me know and I'll refund you, without any fuss.