Legal Roadmap For Your Creative Business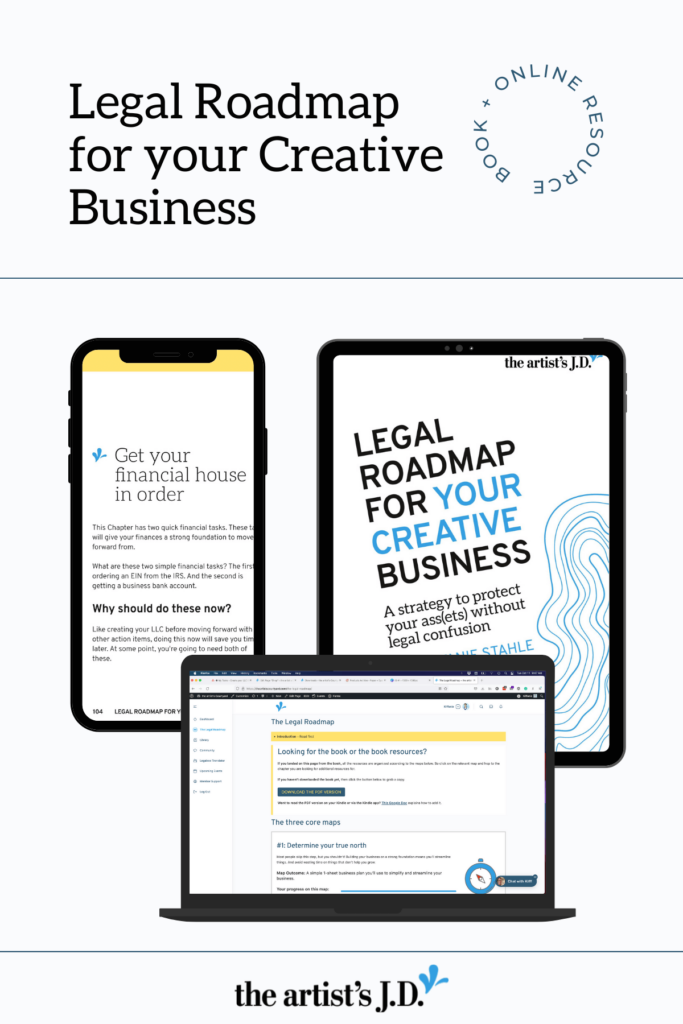 Wish you had a straightforward strategy to get your creative business' legal ducks in a row? Want to protect your ass(ets) without having to swim through a bunch of legal jargon? Then this is the book for you!
Inside this book, you'll find three Maps that will help you build a creative business you love, built on a strong legal foundation.
At the end of the book, you'll have:
a simple 1-sheet plan you'll use to simplify and streamline your business.
enough legal stuff done to launch your business or keep your existing business out of legal hot water
a personalized legal to-do list of projects that will help you achieve your current business goals
This might sound like a lot, but I know that you can do it. And I guide you through each one in small, simple steps.
And since I'm all about adding ease, this book isn't full of fluff or filler.
It's 170 pages, packed with information, action items, and step-by-step instructions so you can start taking action right now.
What's waiting for you inside
A 170-page book containing the 3 Maps and step-by-step instructions for completing each Map
Instructions on how to access an interactive online version of the book, with videos, links, and resources for faster execution
Bonus #1: Instructions on how to get 24/7 access to our private online community to ask me your questions
Bonus #2: Instructions on how to access a legal toolbox of 20+ checklists and quick videos where I answer other common legal questions you might have
If you are a visual artist, have a handmade or Etsy shop, teach online courses, do freelance work, or run any sort of creative business, this is the legal self-help guide you didn't know you needed. It will give you a strategy and plan to feel confident that your legal ducks are in a row. And will give you the courage to launch (or grow) your business.
Why should you buy from me?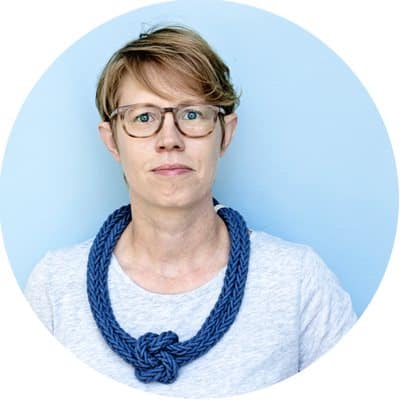 Everyone's brain works differently. Some people learn by reading, others learn by listening, and others learn by doing.
This is why when you buy from me, you aren't just getting a book.
You are getting:
a set of resources designed to help you, in whatever way you work best
a 24/7 place to leave questions when you are stuck, so I can help you get unstuck
access to a licensed attorney that actually *gets* how a creative business operates
a community to help support you as you navigate getting your legal ducks in a row
Start adding ease to the legalese of running a creative business by picking up your copy of the Legal Roadmap today by clicking the Add to Cart button below.